By Namerah Saud Fatmi published 15 days ago
Google continues its efforts to make the web a more accepting and diverse place.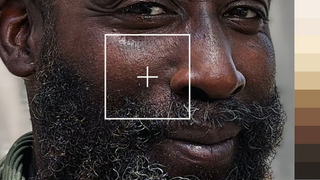 (Image credit: Google)
What you need to know
Google has introduced the Monk Skin Tone Scale with a wider range of skin tones.
The Monk Skin Tone Scale will improve Google Search results for people of color.
To promote color equity, the Monk Skin Tone Scale is open-source, making it accessible to all.
Real Tone filters powered by the Monk Skin Tone Scale are coming to Google Photos on Android, iOS, and the web.
Google is always striving to improve diversity and equity across its platforms. In an effort to improve color representation in the Pixel 6 series, Google debuts its Real Tone camera technology. This fantastic feature combines image data with machine learning and AI to output accurate skin tones for people of all colors. Now, Google is looking to advance its undertaking by introducing the Monk Skin Tone Scale.
Developed alongside Harvard professor and sociologist Dr. Ellis Monk, the Monk Skin Tone Scale features ten diverse shades to represent a wider range of skin tones. This scale will be used by machine learning algorithms and AI to output far more inclusive results. As an open-source project, anyone can use it for research and development across various technologies. The opportunities for use are endless.
As you'd expect, Google plans to use the Monk Skin Tone Scale in its own products such as Search and Photos. Your search results on Google will display much better results based on your skin tone. For instance, searching for makeup looks will deliver curated results based on the colors you pick from the Monk Skin Tone Scale.Sponsored LinksThe Cost of IVF Treatment Might Surprise YouFertility Cost
Again, this is just a sample of what this new scale is capable of. There might be many more applications of this in Google Search down the line. Google is working on releasing a standardized method to label content on the internet based on the Monk Skin Tone Scale. These labels will enable content creators to use attributes such as hair color, hair texture, and skin tone to improve color representation across Search results. Looking for products that match a specific skin tone will become much easier.RECOMMENDED VIDEOS FOR YOU…CLOSEhttps://imasdk.googleapis.com/js/core/bridge3.517.2_en.html#goog_13860120730 seconds of 57 secondsVolume 0% PLAY SOUND
Another application of the Monk Skin Tone Scale will be coming to Google Photos in the near future. If you've been coveting the Real Tone feature from the Pixel 6 series, you're in for a real treat. Soon, all the best Android, iOS, and desktop devices will receive Real Tone filters within Photos.
According to Google, the Monk Skin Tone Scale does a much better job of depicting underrepresented skin tines, especially the darker ones, as opposed to the current industry standards. Hopefully, this next step towards achieving color equity will improve diversity and inclusion on the web for all individuals.
---
Google Pixel 6
A camera for everyone
Capture all the little details of your life with accurate color representation using the Pixel 6 and its phenomenal cameras. This unique-looking phone is as fun to use as its bubbly appearance.US$727at AmazonUS$727at Amazon€755at Conrad Electronic
Contributing Writer
Namerah Saud Fatmi is a freelance writer for Android Central. She has a passion for all things tech & gaming and has been an honorary Goodreads librarian since 2011. When she isn't writing, she can be found chasing stray cats and dogs in the streets of Dhaka or slaying dragons in the land of Skyrim. You can reach her on Twitter @NamerahS.MORE ABOUT…PlayStation Studios looking to expand with first-party on mobile, more live service g…Sony is planning 20 PS VR2 games for launchLATESTGoogle Pixel 6 official cases are causing a headache for many owners