By Anthony J Nash published 13 days ago
Get ready to tap into new immersive worlds with these upcoming Oculus games.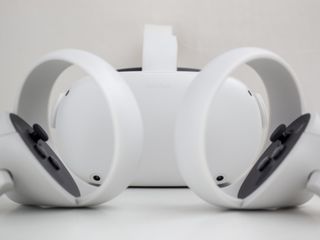 Oculus Quest 2 With Controllers Hero (Image credit: Nick Sutrich / Android Central)Jump to:
The world of virtual reality gaming is constantly growing larger, with the Oculus Quest 2 becoming arguably the most popular and easiest way to explore VR these days. Whether you're looking to play some of the best games the Oculus Quest 2 has to offer or just want to explore the wider world of VR, you're in for a great experience.
However, it may be easy to get overwhelmed by the sheer amount of games to choose from, so we've collected some of the biggest unreleased Oculus Quest 2 games slated to release for the platform in the coming months.
LITTLE CITIES VR
Little Cities VR puts players in charge of their own tiny city, with control over everything from moving residents in, making sure there's space for certain activities, and creating the busiest metropolis you possibly can.
The game also features various island themes, each with its own set of unique buildings that players can unlock as they grow from tiny settlements to bustling city centers. Everything from a thermal spa and water park to a volcano island are available to choose from, giving players so much control. RECOMMENDED VIDEOS FOR YOU…CLOSEhttps://imasdk.googleapis.com/js/core/bridge3.516.0_en.html#goog_15231614520 seconds of 13 minutes, 44 secondsVolume 0% PLAY SOUND
Release date: May 12, 2022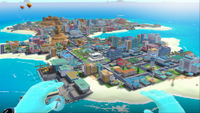 Little Cities VR
Control your own little city, make sure residents are happy, and more in Little Cities VR.
Download from: Oculus Store
RUINSMAGUS
RUINSMAGUS is a Japanese, action-fantasy role-playing game that puts players in the shoes of a novice mage who sets out to explore the ruins beneath Grand Amnis. The game touts an included 26 story-driven quests, with players having to solve mysteries, upgrade equipment, and master different forms of magic in the process.
Release date: Spring 2022
THE LAST CLOCKWINDER
Not too much is known about The Last Clockwinder, but the game is described as a "VR automation game about building clockwork contraptions out of your own clones." According to the plot description, your aim is to repair an ancient clock tower that is built into the trunk of a gigantic tree. Along the way, you'll use your own handmade creations to grow plants, harvest resources, and do more en route to saving the day.Advertisement
Judging by the visual style of the game, The Last Clockwinder will be packed with fantastical characters and designs. A release date for the game hasn't been confirmed, however, so fans will just have to keep an eye out as we get closer to summer for any news.
Release date: Summer 2022
MOSS: BOOK II
Quill returns in the sequel to the original Moss, with the game's story picking up right where things left off following the successful rescue of Quill's uncle Argus.
Moss: Book II has already released on PSVR, but will not launch on the Quest 2 until sometime later this year. It's rumored to be launching sometime this summer, but we don't have full confirmation yet.
Release date: TBA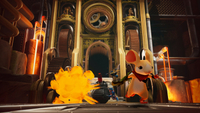 Moss: Book II
Continue the story of Quill, and finally put a stop to the rule of the Arcane in the sequel to the VR hit.
Download from: Oculus Store
INTO THE RADIUS VR
Into the Radius is a single-player survival shooter that sees players exploring the likes of a post-apocalytpic Pechorsk Radius Zone. The game touts physics-based interactions, realistic weapon handling, and a tense atmosphere to make players feel as involved in the action as possible.
Release date: September 2022
AMONG US VR
The hit phenomenon is finally making its way to VR. Among Us, the famous whodunit, was recently shown off during Meta's 2022 Games Showcase and will be hitting the ecosystem soon. Not too much is known about how the game will operate in VR, but judging by the brief trailer, it looks like things will play out the same way as the original ersion, with players having to complete various jobs before finding out who is the imposter amongst them.
Release date: Holiday 2022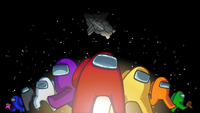 Among Us VR
Play the hit party game in VR. You'll look to complete tasks and determine who the Imposter among you is.
Download from: Oculus Store
THE WALKING DEAD: SAINTS AND SINNERS – CHAPTER 2: RETRIBUTION
Following up on the excellent survival horror game Walking Dead: Saints and Sinners, Retribution takes you back to New Orleans in a 15- to 20-hour campaign where you'll scavenge new weapons and tools while dealing with the deadly consequences of your actions from the last game.
Release date: TBD 2022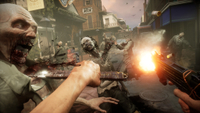 The Walking Dead: Saints & Sinners – Chapter 2: Retribution
Continue the story of the Tourist from the first chapter of The Walking Dead: Saints & Sinners through a post-apocalyptic New Orleans.
Download from: Oculus Store
NFL PRO ERA
Founded and run by former NFL athletes, StatusPRO promises NFL Pro Era will use "real-time NFL game data and StatusPRO's athlete-led technology" to create an authentic quarterback experience, which will most likely include doing things like avoiding pass rushes, reading defenses, and more.
It will also recreate real QB moments like running through the tunnel or completing practice drills.
Release date: TBD 2022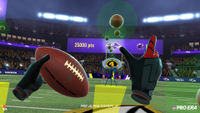 NFL Pro Era
Step into the mind of an NFL Quarterback, and prepare to be tested as if you're headed out onto the field.
Download from: Oculus Store
RED MATTER 2
The first Red Matter was an excellent puzzle exploration game with fantastic visuals and a Cold-War-in-space allegory, and the sequel picks up where the first game left off.
Developer Vertical Robot has added a jetpack and platforming sections to make the world more explorable than in the first game, along with a new hacking tool and projectile weapon that bring a new dimension to solving puzzles and interacting with the world.
Release date: TBD 2022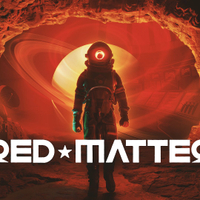 Red Matter 2
After escaping the Atlantic Union's base, you come upon a distress signal from a friend, and venture out into the solar system to find him.
Download from: Oculus Store
ESPIRE 2
Like the original, Espire 2 lets you use your mic to intimidate soldiers with orders like "empty your pockets."
Unlike the original, Espire 2 has a unique co-op campaign that takes place between the first and second game, as well as a stealth AI system that's been "rebuilt from the ground up."
Release date: TBD 2022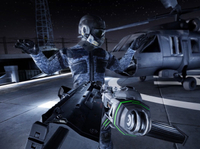 Espire 2
Experience two unique story campaigns with this modern, full-fledged VR FPS.
Download from: Oculus Store
BONELAB
Boneworks is a fantastic action puzzle shooter on the Oculus Rift that is known best for its realistic physics engine. Now, the game is finally making its way to mobile VR hardware, with a release set for the Quest 2 sometime later this year.
Release date: TBD 2022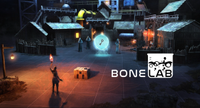 Bonelab VR
Escape fate by trying to escape an underground research facility, and taking down enemies along the way.
Download from: Oculus Store
GHOSTBUSTERS VR
Perhaps the single biggest announcement during the 2022 Meta Games Showcase, Ghostbusters VR takes the iconic film franchise and puts it into the world of virtual reality. The game tasks players with running a new Ghostbusters HQ in San Francisco, all while taking down and capturing various ghosts in the process.
Ghostbusters VR supports up to four-player co-op, and seems to be sticking pretty close to the spirit of the original films, although not too much else is known about the game at this time.
Release date: TBD 2022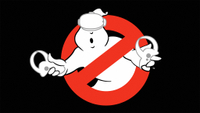 Ghostbusters VR
Dive into the iconic franchise in a new way. Build up a new Ghosbusters HQ in San Francisco while taking down ghosts.
Download from: Oculus Store
ULTIMECHS
The combination of mechs and sports has been done before in virtual reality, but Resolution Games is looking to perfect the crossover in Ultimechs. With this title, players will shoot their mech's fists at metal balls in the hopes of guiding it into an opponent's goal.
Aside from piloting a mech, players will find themselves controlling the trajectory of the rocket fist after it has been fired, lending a unique perspective to the point where an appendage comes into contact with a ball in the world of sports.
Release date: TBD 2022
PEAKY BLINDERS: THE KING'S RANSOM
Peaky Blinders: The King's Ransom is inspired by the award-winning gangster drama starring Cillian Murphy as gang leader Tommy Shelby. The VR experience will be produced by digital entertainment studio Maze Theory, which has previously made video games based on the Doctor Who franchise.
Described as "an authentic, embodied experience set in an atmospheric 1920s England," the VR title will let players choose their own path in various moments of "subversion, wish fulfillment, narrative intrigue, and gripping set pieces." Peaky Blinders: The King's Ransom will also star Cillian Murphy and Paul Anderson, and allow players to enter the world of the hit show.
Release date: TBD 2022
GRAND THEFT AUTO: SAN ANDREAS VR
During Facebook Connect 2021, Mark Zuckerberg confirmed that a virtual reality game based on the extremely popular Grand Theft Auto: San Andreas will be released. While not too much is known about the title, it is known that Video Games Deluxe, the same studio behind the LA Noire: The VR Case Files port, would be working on the San Andreas title, with a release date set for sometime in 2022.
Release date: TBD 2022
SPLINTER CELL VR
Not too much is known about Splinter Cell's venture into VR, but Ubisoft did claim that it will be launching both a Splinter Cell title and Assassin's Creed game exclusively on Oculus VR devices sometime in the future. The games will be co-developed by Ubisoft Düsseldorf, Ubisoft Mumbai, and Ubisoft Reflections.
Release date: TBA
ASSASSIN'S CREED VR
Similar to the Splinter Cell VR title, nearly nothing is known about the Assassin's Creed VR game. Co-developed by Ubisoft Düsseldorf, Ubisoft Mumbai, and Ubisoft Reflections, this title will likely continue the ongoing lore that Ubisoft has established with Assassin's Creed, although it's unknown what aspect of Assassin's Creed players will get to experience.
Release date: TBA
Which VR game are you looking forward to playing?
Though releases have slowed down with the pandemic, there are still several exciting games for the Oculus Quest 2 in our future, like Ghostbusters VR and NFL Pro Era, just to name a few. While other titles such as the popular Grand Theft Auto: San Andreas and Assassin's Creed don't have concrete release dates yet, we'll be sure to update this post when they do.
Even if the game you're waiting on doesn't have a set release date yet, there are still many other great Oculus Quest 2 games to check out. The recently-released Cities: VR, for example, is an MMO that is already seeing lots of success.
Anthony Nash has been writing about games and the gaming industry for nearly a decade. When he's not writing about games, he's usually playing them. You can find him on Twitter talking about games or sports at @_anthonynash.MORE ABOUT…Google Pixel 6a vs. 5a: Which should you buy?Best wallet & folio cases for Samsung Galaxy S22 Ultra 2022LATESTNew YouTube feature lets you jump straight to the best part