By Olivia Lipski Contributions from Patrick Farmer last updated 2 days ago
These are the best Verizon plans available right now.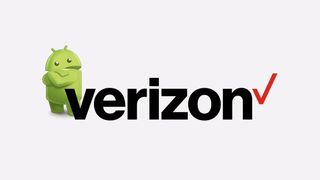 (Image credit: Verizon / Android Central)
If you're looking for the best Verizon cell phone plans available right now, we've got you covered. All you need to do is ask yourself a few simple questions and we'll take care of the rest. How many lines do you need? Are you looking for a simple talk-and-text service or do you plan on doing some serious gaming or streaming? We compared all of the available Verizon plans so you can find the plan that will work best for your specific needs and budget.
For a deep dive into alternative options, you could also take a look at our all-encompassing best cell phone plan guide. But if you're interested in Verizon, this is the place to be. The popular wireless carrier offers four distinct Unlimited plans, in addition to several prepaid options, all of which include access to Verizon's nationwide 5G network. We chose the Play More Unlimited plan as our best overall pick, mainly because it gives you 50GB of premium data, 15GB of hotspot data, and some pretty enticing entertainment perks. Keep reading for a detailed look at all of the best Verizon plans to consider right now.
Verizon's very best cell phone plans
Play More Unlimited
Streaming for everyoneTODAY'S BEST DEALS$80/MO. FOR ONE LINE AT VERIZON
REASONS TO BUY
+5G total access+Unlimited talk, text, and data+50GB premium data+15GB mobile hotspot (5G Nationwide/4G LTE)+Includes entertainment perks+HD streaming
REASONS TO AVOID
-Pricey for an entire family-International features are limited-Taxes and fees aren't included
Verizon's Play More Unlimited plan is like the more expensive Get More Unlimited plan but at a slightly lower cost, making it the perfect Verizon plan. It's a great option if you're looking for a new 5G cell phone plan or even a family plan because the plan comes with a ton of entertainment perks along with HD streaming. For instance, you'll get the Disney bundle, six months of Apple Music, and a free year of discovery+, Apple Arcade, and Google Play Pass.
With this plan, you'll have all the high-speed data in the world, including 50GB of premium data, as well as access to Verizon's 5G Ultra-Wideband and 5G Nationwide networks. Mobile hotspot access includes 15GB on Verizon's 5G Nationwide or 4G LTE network, which is a solid amount of hotspot data to last you through the month.
Play More Unlimited also has international benefits, including unlimited Mexico and Canada talk, text, data, and international texting. For one line on this plan, you can expect to pay $80 per month (assuming you've signed up for paper-free billing and AutoPay). For three lines, you'll pay $55 per line ($165 total), and for four lines, you'll pay $45 per line ($180).
Despite multi-line discounts, you'll still pay quite the sum if everyone in your family gets this plan. Thankfully with Verizon, you can mix and match plans, so everyone gets what they need, and there's also a Just Kids plan that'll cost you a maximum of $50 per month as long as you have one line on an Unlimited plan. The good news is that the more lines you add, the cheaper the plan gets. Parents will be grateful to manage screen time, filter content, track location, and get unlimited data (capped at 5Mbps) for their kids.
Get More Unlimited
Not your average cell phone planTODAY'S BEST DEALS$90/MO. FOR ONE LINE AT VERIZON
REASONS TO BUY
+5G total access+50GB premium data+30GB mobile hotspot (5G Nationwide)+Entertainment perks+HD streaming
REASONS TO AVOID
-Expensive-International features are limited-Taxes and fees aren't included
If you're looking for the most premium plan Verizon has to offer, look no further than Get More Unlimited. The number of impressive features this plan includes can almost feel overwhelming, but you won't be left wishing for more when you experience Verizon's ultimate performance. With this plan, you'll get total access to Verizon's 5G network, including 5G Ultra-Wideband (available in select cities) and its broader 5G Nationwide network. Along with unlimited talk, text, and data, you'll have 50GB of premium data, meaning that you likely won't see your data speeds slow down anytime soon.
This plan includes a generous 30GB of high-speed mobile hotspot data on Verizon's 5G Nationwide and 4G LTE network (the most of any plan), allowing you to use your smartphone as a hotspot and work or be entertained even when WiFi isn't an option. But once you've reached 30GB, data speeds will slow to 600Kbps for the remainder of the month.
When it comes to international features, Verizon includes unlimited texting from the U.S. to 200+ countries. You're also able to talk, text, and use unlimited data when traveling in Mexico and Canada, but if you plan on going anywhere else, you'll need to buy a TravelPass to be able to use your phone. Where this plan's perks really shine, though, is when it comes to entertainment. Verizon's Get More Unlimited plan comes with HD streaming, and to go along with that, a subscription to the Disney bundle (Disney+, Hulu, and ESPN+) that everyone on your account can use. You'll also get Apple Music included along with a free year of discovery+, Apple Arcade, and Google Play Pass. Top that off with 600GB of Verizon Cloud storage and discounts on other connected device plans.
The main drawback of this plan is its price, which is higher than what you would get from T-Mobile or AT&T's top plans. For one line with Get More Unlimited, your monthly bill will be $90, and that includes a $10 per month AutoPay and paper-free billing discount. For three lines, you'll pay $65 per line ($195 total), and for four lines, you'll pay $55 per line ($220 total). Though there's a multi-line discount, it's not a plan that everyone needs. But if you're someone who consumes data like water, watches a lot of high-quality videos, frequently uses their smartphone as a hotspot, and wants the very best coverage, then you just can't find a better plan with Verizon.
Visible
The best Verizon MVNOTODAY'S BEST DEALS$40/MO. AT VISIBLE
REASONS TO BUY
+Verizon's 4G LTE and 5G coverage+Affordable+Unlimited data, calling, texting, and hotspot+Party pay savings+No contracts or hidden fees
REASONS TO AVOID
-Mobile hotspot speed capped at 5Mbps-SD streaming-Limited international features-Customer service only online-Data slowed in times of congestion
Not interested in signing a contract and eager to avoid hidden fees? Verizon-owned Visible is one of the best MVNO carriers you can get. For only $40 a month, you'll get Verizon's 5G and 4G LTE coverage, as well as unlimited data, calling, and texting. It's a fantastic offer at an almost unbeatable price. Visible's plan even throws in unlimited mobile hotspot data, which is extremely convenient if you like to use your smartphone as a hotspot when WiFi is shaky, or you're not at home. Though hotspot speeds are capped at 5Mbps, you should be able to stream SD videos, listen to music, and do your regular browsing.
Where Visible falls short is international use. You're able to call Canada, Mexico, Puerto Rico, and the U.S. Virgin Islands, but sadly your phone just won't work abroad. There's also no domestic roaming with Visible, so be sure that you get great coverage before joining. It's a plan that's perfect for someone who consumers a lot of high-speed data and doesn't plan on traveling much. It's also great for anyone who doesn't care that Visible's customer service is online only.
If Visible sounds as great to you as it really is, then "Party Pay" is something to consider if you want to reduce your monthly bill. By starting a "party" with four people, your monthly cost will come down to only $25 per month. Fortunately, everyone pays their bill separately, so this is an amazing option for friends, roommates, and families. And if you're not satisfied, Visible promises that you can cancel anytime. It's that simple.