By Patrick Farmer published 6 days ago
The Samsung Galaxy S22 lineup is here, and we've collected all of the best deals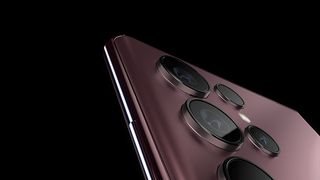 (Image credit: Samsung)
Some of the best Samsung Galaxy S22 deals come and go so quickly that it can be tricky to keep up with all of them. Lucky for you, we put together this guide so you always know where to find the best deals. Whether you're trading in an old device, looking for a last-minute Mother's Day sale, or simply switching from a competing carrier, there's probably a great S22 deal just waiting to be found.
The S22 lineup consists of three phones: the S22, the S22 Plus, and the S22 Ultra. Every device in the series uses either the powerful Snapdragon 8 Gen 1 (in the US) or Exynos 2200 processor (in the UK/EU and other countries) and features ultra-bright AMOLED displays with IP68 water and dust resistance. The Samsung Galaxy S22 is a bit on the smaller side, with a compact design and 6.1-inch display that reminded our team of the iPhone 13. That being said, it's undeniable that the phone takes all of the best parts of the S21 and makes them even better. On the opposite end of the spectrum (at least in regards to size) is the S22 Ultra, a formidable device that boasts a beautiful, 6.8-inch AMOLED 2x QHD+ display and 108MP camera with 10x optical zoom. The S22 Plus sits comfortably between the two phones, with a generous 6.6-inch display and improved battery life over the S22.
Now that you have a basic idea of what the Samsung Galaxy S22 series has to offer, we can dive straight into the deals of the month. We'll update this page on a regular basis, so if you don't see what you're looking for today, check back in later to see what's new.
SAMSUNG GALAXY S22 DEALS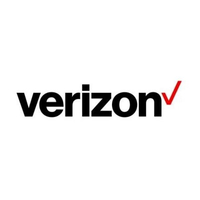 Get up to $800 off the Samsung Galaxy S22 Ultra with eligible trade-in and Unlimited plan
If you're looking to replace an old device, why not send it to Verizon and get up to $800 in promo credits to bring down the cost of an S22 Ultra? The deal is available with any Unlimited plan and the credits will be applied over 36 months. Not a Verizon subscriber? You could also get an additional $200 if you switch from a competing wireless carrier.VIEW DEAL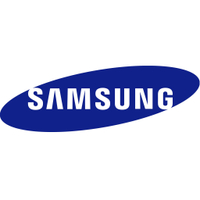 Up to $1,000 off the S22 Ultra with eligible trade-in
Not only does the official Samsung store have exclusive device colors like Red, Graphite, and Sky Blue, but they're also offering up to $1,000 in enhanced trade-in credit if you send them your old device. Paired with the free memory upgrades that are described above, you could be looking at some pretty substantial savings when you shop at Samsung.VIEW DEAL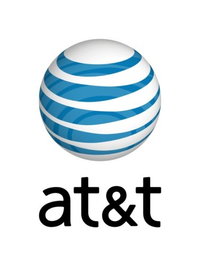 Samsung Galaxy S22 $799.99 FREE with eligible trade-in
AT&T has always offered pretty solid trade-in deals, and the Galaxy is no exception. Just make sure you're signed up for the carrier's unlimited plan before sending in your old device. As long as you meet the requirements, AT&T will offer trade-in rates as high as $800 with 0% APR to cover the cost of a new S22. VIEW DEAL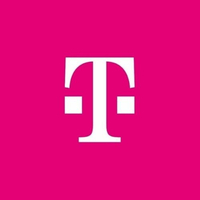 FREE Samsung Galaxy S22 with trade-in and new line
Add a new line with an eligible data plan and turn in an old device (in good condition), and T-Mobile will give you $800 in credits over 24 months. That's enough to cover the full cost of an S22 or make a serious dent in the price of a Plus or Ultra. VIEW DEAL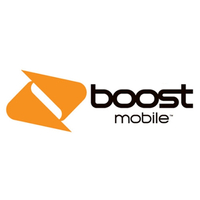 Save $200 on the Samsung Galaxy S22 at Boost
If you've been looking for the right time to switch to Boost Mobile, this might be it. The prepaid carrier offers a large number of plan options for every type of data user, plus they're currently slicing $200 of the price of an S22 if you buy on their site, dropping it down to $599.99. VIEW DEAL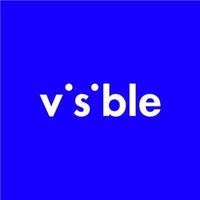 Get a free Bang & Olufsen speaker with any S22 phone at Visible
If you've been thinking about switching to a prepaid carrier, this deal presents a unique opportunity. Visible offers affordable Unlimited plans using Verizon's network, and they're currently giving away free Bang & Olufsen wireless speakers to new customers who purchase any S22 phone. All you need to do is transfer your number from another carrier and pay for three months of service, and you'll get a redemption code via email (a $250 value).VIEW DEAL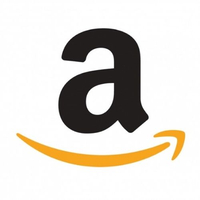 Save $100 when you buy the Samsung Galaxy S22 at Amazon
Another straight discount with no strings attached, Amazon is currently dropping 13% off the price of an unlocked S22, which ends up being a clean $100 off and the lowest price we've seen through that retailer all month. VIEW DEAL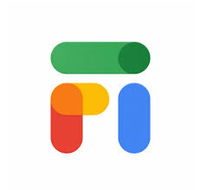 Get $500 off the S22 when you transfer your number to Google Fi
New Google Fi customers can save $500 on a Galaxy S22 if they port their number from a competing wireless carrier within 30 days of the purchase. It's not a free phone, but it's close, and it's a deal that's definitely worth considering if you were thinking about signing up for Google's wireless service anyway. VIEW DEAL
Don't forget to protect your new phone with a decent cover. We've tested a bunch of them over in our best Galaxy S22 cases and best heavy-duty Galaxy S22 cases guides.
If you're looking at the larger versions of the S22 then our roundups of the best Galaxy S22 Plus cases and Galaxy S22 Ultra cases are well worth a look.
Deals and Commerce Writer
Patrick (he/him) is a Deals and Commerce Writer at Android Central. In his past life as a freelancer, he covered everything from book reviews to buying guides, and now he's finally settled down with the goal of saving you money. When he's not writing, Patrick is probably hiking the Colorado wilderness, sipping on craft beer, or hanging out with his polydactyl cat. MORE ABOUT…Best Prime Day Fitbit deals 2022Best Oculus Quest 2 prices and deals in May 2022LATESTGoogle Search will make it easier to find local businesses you don't know about